SABR PARTNERS WITH ALTA/KPH, LAUNCHES ALTA SABR FUND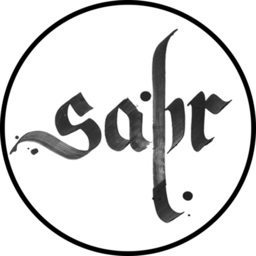 NEW YORK, NY-May 30, 2018 – SABR Coin announces its collaboration with ALTA CAPITAL GROUP ("ALTA"), advised by blockchain specialist KPH, to create the ALTA SABR FUND (the "Fund") initially managing 20 Million SABR digital currency coins. It is thought that this is a novel "Private Equity" (PE) fund focused on investing digital currency directly with portfolio companies.
The SABR team believes that the Fund should significantly enhance the adoption of SABR as a digital currency and as an asset class, facilitating SABR's aim to remove or eliminate the threats of fraud and misappropriations associated with other types of financial transactions. In addition to pursuing investment returns, the Fund aims to promote the use of SABR as a mainstream form of payment by retailers and e-commerce players from around the world as well as for industrial, commercial, and peer-to-peer transactions. Building and expanding SABR's use and adoption in all aspects of commerce remains an immediate objective.
SABR's partnering with ALTA yields unique synergies leveraging ALTA's demonstrated worldwide financial experiences and successes in creative investment structures, meeting and fulfilling complex investment objectives for both its domestic and international clients.
Paul Kang, co-founder of ALTA/KPH, will serve as Chair and CIO of the Fund. Christoph Knedel, founder of KPH, will serve on the investment committee. Claire Yixin Zhang will lead investments as Co-CIO of the Fund.
Mr. Kang says "We are excited to partner with the SABR team to develop and execute innovative investment structures for deploying this developing digital currency. The Fund's utilization of SABR Cyber Coin as currency and an asset along with our endorsement and post-investment involvement will aim to add value to Fund portfolio companies. Partnering the great optionality of up-and-coming cryptocurrencies, like SABR, with growing companies, creates a fascinating investment arena."
For further information about this release contact, YES INTERNATIONAL, SABR's information agent about the specifics of the coin at 757-306-6090, and[email protected].
About SABR Coin: Unlike other cryptocurrencies, SABR was created for business transactions, to be backed by recognizable financial organizations. SABR is a pre-mined coin with emissions fully completed, no new mining possible, and no ICO. SABR implements a strategy in becoming the most used digital currency in the maritime industry, as well as, integration into merchant processing applications. Growing acceptance continues from large industrial and commercial users and large transactions down to small businesses processing payments using SABR.https://sabr-coin.com/initially traded on TradeSatoshi – a cryptocurrency exchange based in the UK – www.tradesatoshi.com.
About Alta Capital Group: ALTA is a successful, global merger and investment advisory firm with a proven track record of cross-border transactions with multi-national corporations, startups, institutional investors, family offices, and fund managers. Its past clients have included Samsung and LG Groups, iCAP, WP Carey, NHN, and Moelis & Co. This private merchant banking group includes the affiliate primarily involved in this effort:www.altacap.com.
ALTA partnered with KPH, a specialist in advising and investing in ICO and STOs, to form ALTA/KPH aimed at providing clients deep and well-wedded expertise in traditional finance and investing with the experience in the dynamic work of creating effective executions in the nascent, disruptive blockchain world.
Risk Statement: The trading, investing, and making a transaction in cryptocurrency, SABR, can be risky; information in this releases, as well as information on SABR's website, are not construed as an offer to buy/sell SABR.
Contact: SABR Media - [email protected], and Informational Agent - YES INTERNATIONAL, 757-306-6090 and [email protected]