MARK NOORLANDER: Our POS terminals allow people to pay using cryptowallets and merchants to accept payment as easily as they would do with fiats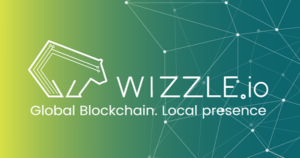 What is Blockchain and why is it so important.
In the technology of the Blockchain system, security at the database level was originally built.
Blockchain plays the role of the main general register for all operations. Thanks to the technology of Blockchain Bitcoin became the first digital currency that solves the problem of double expenses (unlike physical coins or tokens, electronic files can be duplicated and spent twice) without using any authoritative authority or central server.
When you give your private key to someone, you essentially transfer the money to that person, which is stored in the corresponding section of the chain of blocks.
In the case of Bitcoin, these keys are used to access addresses where some amounts in currency are stored, representing direct financial value. This implements the function of registering the transfer of funds - usually this role is performed by banks.
In addition, another important function is realized: establishing trust relationships and authenticating the identity, because no one can change the chain of blocks without the corresponding keys.
But these all functions work on the Internet. How do I transfer them to plastic cards and payment terminals? Some companies have stepped far ahead. Today we will talk with the CEO of the WIZZLE platform, MARK NOORLANDER.
 - Hello Mark,
- The WIZZLE platform is designed to promote the massive introduction of block chain technologies. Tell us, what are the main objectives of your team?
- We know that cryptocurrencies are here to stay and many people want to get involved. However the main barrier for people who are new to crypto is that they think it is too complicated to handle and is only for those with a lot of technical knowledge. We want to promote mass adoption and give everyone, everywhere access to financial services and crypto using familiar payment methods like debit cards, money transfer services and ATMS or, for merchants, things like POS terminals and remittance services.
- You are striving to create a local presence, you are creating a global network of local Franchises. How do you look at the local application of the WIZZLE platform?
- As much as we try to make it as easy as possible to Wizzle we are also realistic that in order to really scale, build trust and embed ourselves as trusted provider, we need to have a network of country operators on the ground in each market. They will be supported by Wizzle global on the technical siie and with global marketing efforts but will customise the platform according to the needs and regulation of the local market. For example they may set their own limits on transfers, enable or disable features, even decide where the best place to have an ATM is!
Our youtube channel
- How will it be possible to use the WIZZLE platform outside the Internet, will it be terminals and plastic cards similar to banking ones?
-As much as we can we will replicate familiar payment methods such as ATMs and debit cards to support mass adoption by consumers. Our POS terminals allow people to pay using cryptowallets and merchants to accept payment as easily as they would do with fiats. All our roadmap products are already complete from a development point of view, we are awaiting country managers to implement after the ICO.
- Documents will be required to install a payment terminal. How complex is this process, because not all governments approve of the use of crypto currency?
-Our country manager/franchise model means that the Wizzle platform can be customised to local needs. Obviously, in some countries not all services will be available from day one but we believe that it is inevitable that most countries will accept cryptocurrencies in the future, although we also feel that some form of regulation is not far off. That's why we've build Wizzle to be compliant from the ground up.
- Tell us, how big is the geography of the WIZZLE platform, in what cities has your project been successfully implemented?
-Our first country manager was in our home country of the Netherlands so we have a live proof of concept already. We are close to signing up country operators in Spain, Bosnia, Turkey, Ibiza and Nigeria and have interest from almost 100 more individuals interested in taking Wizzle to their markets.
- Tell us in detail if for example an investor appears who wants to work on WIZZLE franchising, how much does it cost, from what steps does everything begin and what result does he get?
-Interested potential franchisees should first send an email to [email protected] with their contact details and a brief outline of their experience and we will set up a video conference call to discuss further. We review every application on its own merits and according to local market needs and so the cost will vary. We will need to feel confident that a country manager has sufficient funds in place and enough experience to be able to manage their market demand effectively.
- It is very important for the investor to understand the issue of guarantees, what kind of guarantees the WIZZLE platform assumes when working with investors.
The first thing to understand is that we are decentralised and people hold their own funds so there is no risk to this. Even with the wallets that Wizzle provides we do not hold the private key details - this stays with the owner and is their responsibility.
Franchise holders need to prove they have funds but do not necessarily need to deposit these with Wizzle.
- Let's talk about WIZZLE Infinity tokens. How much is planned to be issued, what is the nominal value, what exchanges are working with, security protocols, etc.
Maximum total supply will be 5.1billion WZI tokens. As we mine tokens directly to participant wallets we will not have unsold tokens so will not burn them, unsold tokens are simply never mined. Our initial value is 0.01 euro and while we are in discussion with a number of exchanges, we cannot share more until after the close of the ICO.
- Thank you for the interview and traditionally your wishes to the readers of CryptoCapitalNews from MARK NOORLANDER
For readers of CCN we wish every success. It is no secret that the crypto market is volatile at the moment and there is a lot of uncertainty. There are also many ICOs which do not represent a real product or service. We would encourage readers to do their research thoroughly and of course to consider participating in the Wizzle ICO! Do visit any of our social channels to ask your questions directly and our admins will respond quickly and honestly to these.