SABR Releases Coins onto Cybercurrency Trading Market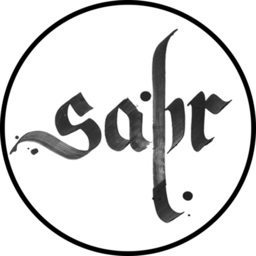 NEW YORK, May 10, 2018 (GLOBE NEWSWIRE) — SABR Cybercurrency Coin announces its placement of pre-mined coins onto its cybercurrency trading market, TradeSatoshi, www.tradesatoshi.com, a reliable cryptocurrency exchange based in the UK.
Officially, SABR opens its trading market today, May 10, 2018.
As the coin becomes more widely accepted for all types of transactions, SABR expects to release a very limited amount of coins during year-1. These coin releases would be used to maintain a healthy supply/demand equation in the marketplace.
SABR believes that it trading market prices, in turn, should become similar in value to its recent peer-to-peer transactions. Obviously, the onset of first SABR traders to surely benefit from the opening price. As a steady increase in upward prices is expected, a natural set-up of "BUY" wall is created beneath each open market tranche. These safety walls should provide stability, reducing volatility, increase values, and provide less downside risk in commercial and trading transactional uses.
SABR escrows pre-mined coins to be released annually, and could implement such releases into trading markets, but ONLY if markets fundamentals demand such releases. The market needs to understand that SABR's supply release actions mimic Western central bankers' methods, whereas it is similar to the flows of monies which guide today's fiat monetary systems.
As each year moves into the next, technological advances in SABR, alongside advancement in blockchain integrations, SABR believes its coin technology platform to be a leader in today's and in the next generations of cybercurrency transactions.
For further information about this release contact, YES INTERNATIONAL, SABR's information agent about the specifics of the coin at 757-306-6090, and [email protected].
About SABR Coin: Unlike another cryptocurrency, SABR was created for business transactions, to be back by recognizable financial organizations. SABR is a pre-mined coin with emissions fully completed, no new mining possible, and no ICO. SABR implements a strategy in becoming the most used digital currency in the maritime industry, as well as, integration into merchant processing applications. Growing acceptance continues from large industrial and commercial users and large transactions down to small businesses processing payments using SABR. www.SABR-COIN.TK trades on TradeSatoshi - a reliable cryptocurrency exchange based in the UK - www.tradesatoshi.com.
About TradeSatoshi: TradeSatoshi crypto exchange runs on some of the fastest servers in the industry and includes comprehensive DDoS Mitigation, which protects and guarantees uptime stability. They take security very seriously and provide cold storage, two- factor authentication, live back-ups, encrypted wallets and much more. They provide a full-time support team for quick responses and resolutions. TradeSatoshi crypto exchange includes a voting system allowing its users to submit new coins. Users can vote for their preferred coins and the winner will be included in the exchange, www.tradesatoshi.com.
Risk Statement: The trading, investing, and making a transaction in cryptocurrency, SABR, can be risky; information in this releases, as well as information on SABR's website, are not construed as an offer to buy/sell SABR.
SABR Media - [email protected], and YES INTERNATIONAL, 757-306-6090 and [email protected]